Testimonials:
Franklin Park at Greenbelt Station

"These efforts have led to annual collection increases in our portfolio every year since partnering with FMS. In fact, this year's increase over last year is in excess of 12%."
FMS Financial Solutions Strategic Partners and Affiliates:
---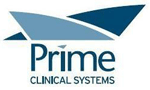 Prime Clinical Systems, a company with 25 years of experience, has developed enterprise practice management and electronic health records solutions for medical groups of all sizes and specialties. The OnStaff IntellectTM practice management and Patient Chart ManagerTM electronic health record systems feature unique automation that reaches well beyond the expected to help physician practices prosper – financially, operationally and clinically. Patient Chart Manager is CCHIT certified and expands the power of automation with document management tools that not only help generate an electronic health record, but also enable a practice to make a totally electronic office a reality.


Consumer Services:
This communication is from a debt collector.
This is an attempt to collect a debt.
Any information obtained will be used for that purpose.